打券体術
DAKEN-TAIJUTSU
The Daken-taijutsu in Shindenfudō-ryū consists of locks, entanglements, strangling, throwing, striking and kicking. The strikes is done in such a way that it is difficult for the opponent to see them coming. When the opponent grabs you, you must always have one arm free.
There are no kamae (and there are many kamae). One imagine a kamae mentally inside but does not show it physically on the outside. Think of the kamae of appearance and a kamae of a personality that is deep with experience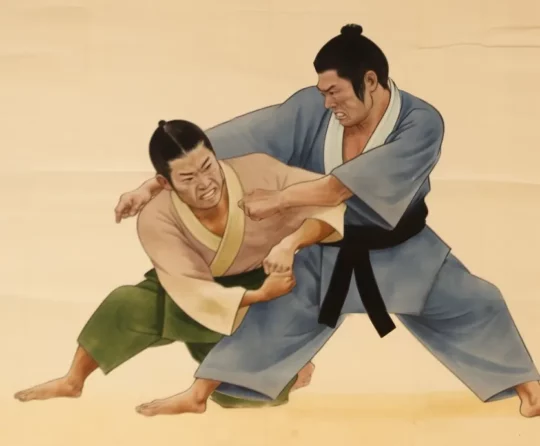 There is a Budo saying: "Show your outer weakness, but maintain your inner strength."
Nature changes and is therefore beautiful. But as with the human heart, this change also has the potential to be dreadful. We must therefore know the substance of the change. In order to know this we must harmonize our mind and body techniques (shingitai). We must enhance our mind and body techniques by harnessing the five disciplines. When I teach students, the attitude I adopt is not to teach the latest trend or fad, but rather to notice in hindsight that it is the aspect of change that can never die out.
–Hatsumi Sōke (Unarmed Fighting Techniques of the Samurai)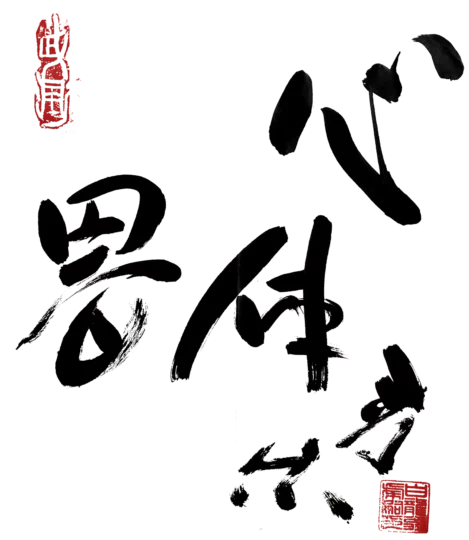 神伝不動流打券体術
SHINDENFUDŌ-RYŪ DAKEN-TAIJUTSU
The Shindenfudo-ryu techniques we study in Bujinkan Kaigōzan Dōjō is the following…
天之型 TEN NO KATA
一拳八相 IKKEN HASSŌ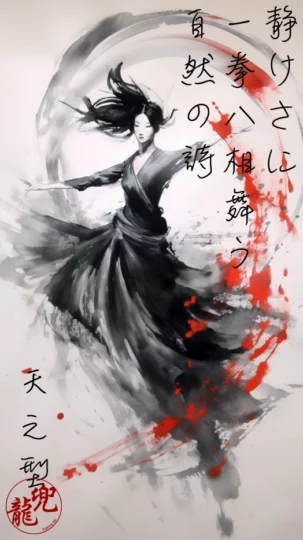 日撃 (NICHIGEKI): This translates to "Sun Strike" or "Striking Sun."
月肝 (GEKKAN): It means "Moon Liver" or "Lunar Essence."
風靡 (FŪBI): This term can be interpreted as "Wind Fascination" or "Captivating Wind."
雨龍 (URYŪ): It refers to "Rain Dragon" or "Dragon in the Rain."
雲雀 (UNJAKU): It means "Skylark" or "Cloud Sparrow."
雪耀 (SETSUYAKU): This translates to "Snow Brilliance" or "Shining Snow."
霧散 (MUSAN): It means "Dispersing Mist" or "Scattering Fog."
霞雷 (KARAI): This term can be interpreted as "Misty Thunder" or "Hazy Lightning."
地之型 CHI NO KATA
秘拳一瞬 BIKEN ISSHUN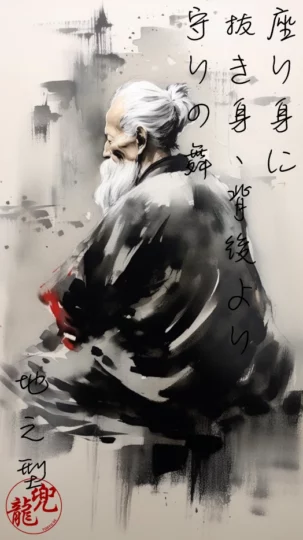 理拳 (RIKEN): This can be translated as "Principle Fist" or "Fist of Reason."
心拳 (SHINKEN): This translates to "Heart Fist" or "Fist of the Mind."
雷拳 (RAIKEN): It means "Thunder Fist" or "Fist of Thunder."
変虚 (HENKYO): This term can be interpreted as "Transforming Illusion" or "Changing Emptiness."
一閃 (ISSEN): It translates to "One Flash" or "Single Instant."
把拳 (HAKEN): This means "Grip Fist" or "Fist of Grasping."
乾坤 (KENKON): It refers to "Heaven and Earth" or "The Universe."
垂鉚 (SUIRYU): This term can be interpreted as "Dangling Awl" or "Hanging Needle."
自然至極の型 SHIZEN SHIGOKU NO KATA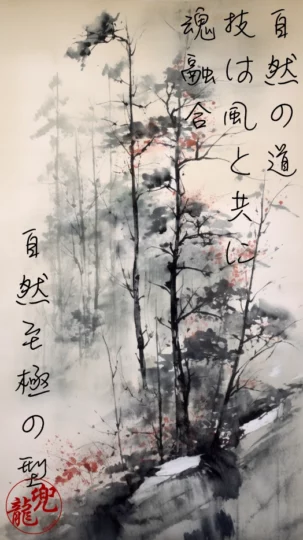 体流 (TAINAGASHI): This term can be interpreted as "Flowing Body" or "Body Movement."
拳流 (KOBUSHINAGASHI): It means "Flowing Fist" or "Flowing Punch."
不抜 (FUBATSU): It translates to "Unwavering" or "Unyielding."
両手掛 (RYOTEGAKE): This refers to "Both Hands Grappling" or "Double Hand Lock."
鵲 (KASASAGI): It means "Magpie" or "Jay."
鈴落 (SUZUOTOSHI): This term can be interpreted as "Falling Bell" or "Dropping Bell."
霞落 (KASUMIOTOSHI): It refers to "Falling Mist" or "Descending Mist."
狼倒 (RŌTŌ): This translates to "Wolf Toppling" or "Wolf's Fall."
不動 (FUDŌ): It means "Immovable" or "Unmoving."
鶉刈 (UGARI): This term can be interpreted as "Quail Harvesting" or "Cutting Down the Quail."
不諱 (FUKAN): It refers to "No Hesitation" or "No Taboo."
自然 (SHIZEN): This translates to "Nature" or "Natural."