打券体術
DAKEN TAIJUTSU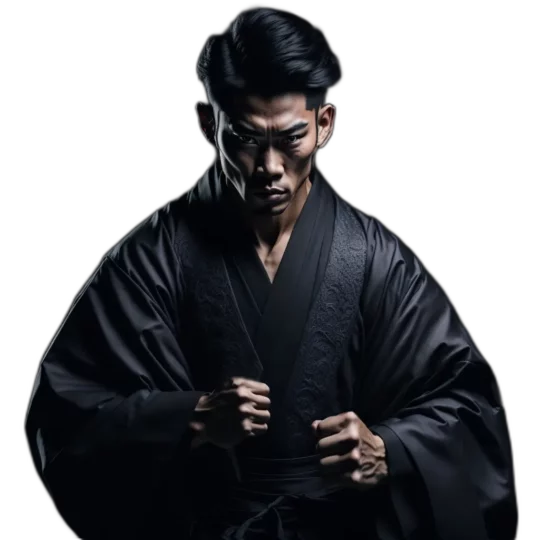 The art of Daken Taijutsu consists of locks, entanglements, strangling, striking and kicking, as well as the use of small weapons such as shuriken.
The Taijutsu (jūjutsu) techniques of Kukishin-ryū were altered by the seventh head of the school Kiyotaka Kuki , and organized by his son Sumitaka. This was because the techniques of Atekomi (striking) originated at times when armor was worn and became outdated. These techniques were modified to fit in with the early Edo-jidai.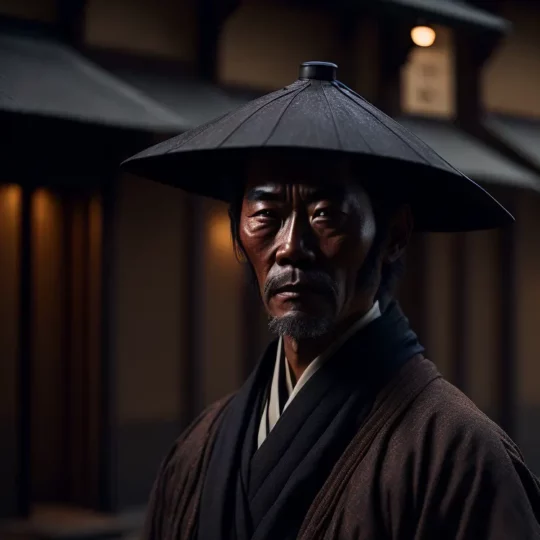 In the late Edo era, the twenty-fifth Sōke, Takatomo Kuki, devised the Kihongata that consisted of eight techniques used for teaching the basics of the Ryū-ha arts to beginners. However, this review did little to quell its brutality in learning and teaching. In an effort to make safer to learn and teach, Takatomo altered the techniques so that beginners could practice without suffering injuries. Takatomo served at Nijyo castle in Kyoto, where on February 28, 1864 he visited the Imperial Court and demonstrated his new methods to the emperor (from Wikipedia).
Each level is built up on the previous level. In the first level techniques are simpler and the opponent doesn't resist so much. In each following level the opponent is also getting better and makes better attacks. From the middle of Ōkuden Kata and the whole Shirabe Moguri Kata the opponent attack's freely as he like. This demands that the practitioner have studied the previous techniques thoroughly so that he can do each technique good under a stressful situation.
The techniques we study in Bujinkan Kaigōzan dōjō is the following…
五法の構え GOHŌ NO KAMAE
1. 平之構 HIRA NO KAMAE
2. 平一文字構 HIRAICHIMONJI KAMAE
3. 青眼 SEIGAN
4. 片手飛鳥構 KATATE-HICHŌ KAMAE
5. 攻勢の構 KŌSEI NO KAMAE
初傳型 SHODEN KATA
1. 生音 SEION (KION)
2. 羽翼 UYOKU
3. 夢落 YUME OTOSHI
4. 水翼 SUI YOKU
5. 水車 SUISHA
6. 首輪 KUBIWA
7. ほ雪 HŌSETSU
8. 磯嵐 ISOARASHI
9. 柳折 RYŪSETSU (YANAGI ORE)
10. 吹雪 FUBUKI
11. 片帆 KATAHO
12. 龍巻 TATSUMAKI
中傳型 CHŪDEN KATA
1. 浦波 URANAMI
2. 天地 TENCHI
3. 方波 KATANAMI
4. 霞掛 KASUMI GAKE
5. 龍のせ TATSU NO SE (TAKI NO SE)
6. 塩風 SHIOKAZE
7. 山嵐 YAMA ARASHI
8. 柳風 YANAGI KAZE
9. 龍波 TATSU NAMI
10. 虎尾 KOBI (KÔ)
11. 重岩 JŪGAN (KASANE IWA)
12. 四方捕 SHIHŌ DORI
捌き型 SABAKI KATA
1. 荒駒 ARA KOMA
2. 鹿足 KASOKU
3. 竹声 CHIKU SEI
4. 夢枕 YUME MAKURA
5. 裾捌 SUSO SABAKI
6. 磯返 ISO GAESHI
7. 風払 KAZE HARAI
8. 車捕 KURUMA DORI
9. 鬼門 KIMON
10. 裏鬼門 URA KIMON
11. 浮藻 UKIMO
12. 乱風 RANFŪ
王空電の型 ŌKUDEN NO KATA
1. 風雪 FU SETSU (FŪN)
2. 権技 GONGI (SAGI)
3. 返し技 KAESHI WAZA
4. 鬼落し ONI OTOSHI
5. 岩砕き IWA KUDAKI
6. 雪倒 SETSU TO (YUKI TAOSHI)
7. 剛倒 GOTO (GO TAOSHI)
8. 拏風 DOFU
9. 鬼砕 ONI KUDAKI
10. 柳風 YANAGI KAZE (RYUFŪ)
11. 太刀打 TACHI UCHI
12. 撥倒 HANE OTOSHI (HANE TAOSHI)
調潜型 SHIRABE MOGURI KATA
1. 潜捕 MOGURI DORI
2. 車輪 SHARIN
3. 虎伏 KO FUKI (TORA FUSHI)
4. 龍伏 RYU FUKU
5. 飛違 TOBI CHIGAE
6. 山落し YAMA OTOSHI
7. 擲落 TO RYAKU (TEKI RAKU)
8. 敞当 SHOTO (HEITO)
9. むささび MUSA SABI
10. 玉投 TAMA NAGE (GYOKU NAGE)
11. 逆投 GYAKU NAGE
12. 打払 UCHI HARAI
Download the full 2 hour video at BUDOSHOP.SE