戸隠流忍法体術 Togakure-ryū Ninpō-taijutsu
The most important thing in Togakure-ryū Ninpō-taijutsu/Ninjutsu is to have a warrior's heart. Takamatsu Sensei always used to say, "The heart of a warrior means a sincere heart.
As 花精竹性 Kasei Chikusei teaches us, one must strive to be as gentle as a flower, and as straight – moreover, as straightforward – as bamboo." The essence of a flower is nature at work, the essence of bamboo is a natural way of life. Ninjutsu is a great warrior's path open only to those whose heart is in the right place.
In Ninpô and the ways of martial strategy, the three types of Kamae have much in common:
– 体構え TAI KAMAE (body stances)
– 陣構え JIN KAMAE (battle formations)
– 城構え SHIRO KAMAE (castle formations)
The determination hidden inside each of these Kamae reveals itself as the power of one's spirit.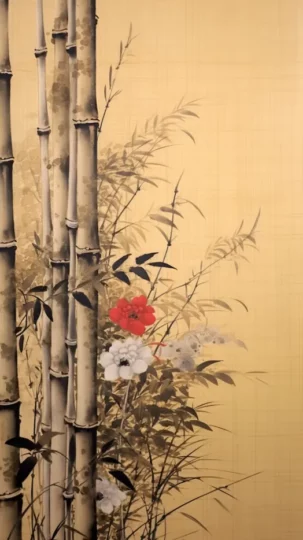 忍法体術
NINPŌ TAIJUTSU
構 KAMAE
1. 一之構 ICHI NO KAMAE
2. 平一文字之構 HIRA ICHIMONJI NO KAMAE
3. 八文字之構 HACHIMONJI NO KAMAE
4. 八方隠之構 HAPPŌGAKURE NO KAMAE
5. 遁走之構 TONSŌ NO KAMAE
体術受身型 TAIJUTSU UKEMI KATA
1. 返し鳥 KAESHI DORI
2. 拳流 KEN NAGARE
3. 一之構 ICHI NO KAMAE
4. 一刀捕 ITTŌ DORI
5. 横蹴 YOKO GERI
6. 一刀斬 ITTŌ GIRI
忍返型 SHINOBI GAESHI KATA
1. 重返し SHIGE GAESHI KATA
2. 重捕 SHIGE DORI
3. 空飛 SORA TOBI
4. 横流 YOKO NAGARE
5. 後流 USHIRO NAGARE
秘伝型 HIDEN KATA
1. 中返 CHUGAERI
2. 横返 YOKOGAERI
3. 飛違 TOBICHIGAI
4. 一刀投 ITTŌ NAGE
5. 鉄盤投 TEPPAN NAGE
6. 切返 KIRIKAESHI
7. 捨身 SŪTEMI
竄逃遁(走)甲之型 SANTŌ TONKŌ NO KATA
1. 片腕遁走型(右腕遁走型) KATAUDE TONSŌ KATA (MIGIUDE TONSŌ)
2. 左右遁走型(左遁走型) SAYU TONSŌ KATA (HIDARI TONSŌ)
3. 首筋遁走型(右手首遁走型) KUBISUGI TONSŌ KATA (MIGIKUBI TONSŌ)
4. 当込遁走型 ATEKOMI TONSŌ KATA
5. 小手手打遁走型 KOTEUCHI TONSŌ KATA
6. 右打遁走型 MIGIUCHI TONSŌ KATA
7. 左右雲隠の型 SAYU KUMOGAKURE NO KATA
8. 攻勢霧隠れ型 KŌSEI KIRIGAKURE KATA
9. 八方霧隠れ型 HAPPŌ KIRIGAKURE KATA